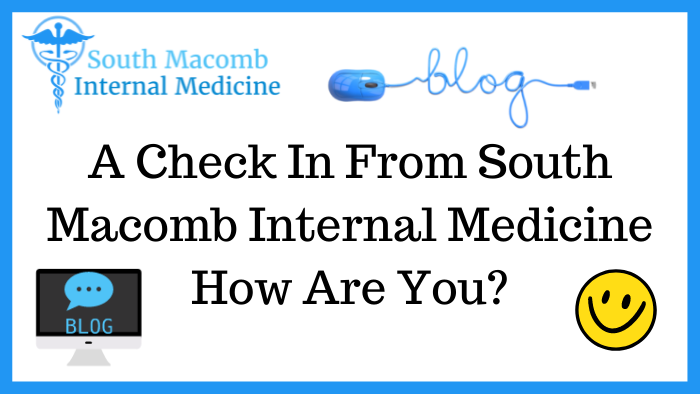 Hello all,
We are here for a little check in with you!  We hope you are well and that the first month of 2022 treated you well.  Yes it's cold here in Michigan, yes it's snowy here in Michigan, and as you know we have been picking up the pieces after the tragic passing of Dr. Scot Goldberg on December 21st.  Dr. Goldberg was a great man – a great doctor, a great leader, a great mentor, a great family man and a great friend.  His impact – certainly on all of us here at South Macomb Internal Medicine – will be felt for years to come and we can say without reservation that he made a mark in this world!  As was mentioned in his obituary, those who wish to further honor the memory of Dr. Scot F. Goldberg, MD, MBA may do so by making a contribution to:  Sib4Sib https://www.sib4sib.org/donate.html
A couple other tidbits we would like to share with you:
Here is an infographic we shared on our Facebook page from the CDC about how to avoid, spot and treat frostbite and hypothermia.  This information can obviously come in handy with the weather we're having in Metro Detroit this winter.
We also found this great article about the five biggest trends in healthcare tech trends in 2022.  We are always interested in the latest and greatest – especially in tech and how it may impact how we treat our patients in the future!
That's about it for now.  Wishing you all health and happiness – be safe, be kind, schedule your next appointment if you're due, and WASH YOUR HANDS!
***************************************************************************************************************************
South Macomb Internal Medicine
28401 Hoover Rd.  Warren, Michigan 48093
Phone: (586) 276-7530
South Macomb Internal Medicine has been designated a Patient Centered Medical Home by Blue Cross Blue Shield of Michigan.
Join us on Facebook at facebook.com/SMIMdoc for updates, articles and fun!
Call us and ask to be added to our email newsletter that comes out every couple weeks!
Telehealth and virtual appointments are still available.
Nutritional services are also available with Nanette Cameron, RDN. Don't forget to ask us for a $25 gift certificate for trying dietary services with Nanette the first time for patients who have insurance coverage!
Feel free to click on the categories and keywords below to find more content as we add more to the website!