December 18th, 2021
Earlier this year we published a list of 10 Fantastic Medical Blogs You Should Bookmark, and as the year draws to a close we thought we would give you 5 MORE to check out!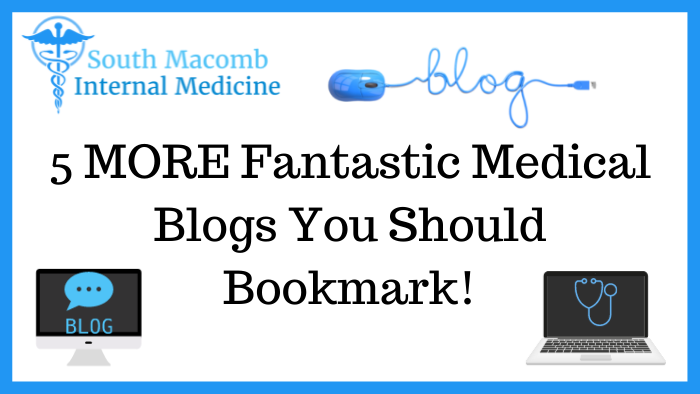 5 MORE Fantastic Medical Blogs You Should Bookmark!
Kaiser Health News – This blog is JAM PACKED with current topics and news in medicine.  The range, quantity and quality of information here is quite impressive!
Shots – Did you know NPR had a health blog?  Well now you do.  Shots is a good one with plenty of current topics along with some humorous takes to keep it light.
Accepted's Medical School Admissions Blog – This is a great blog for medical students with tips on interviewing and applying to medical schools!
NAMI Blog – the National Alliance on Mental Illness has a great blog for topics on mental health which is so important given the toll the pandemic has taken on many people, especially young people.  Please bookmark this one and share!
Mom MD – Mom MD is the blog for women in medicine – doctors, nurses, students – doesn't matter.  The goal is to connect women in medicine!
We hope you enjoy these and we wish you all a Happy Holiday and New Year (although we might squeeze in another blog post before the end of the month – we'll see)!
***************************************************************************************************************************
South Macomb Internal Medicine
28401 Hoover Rd.  Warren, Michigan 48093
Phone: (586) 276-7530
South Macomb Internal Medicine has been designated a Patient Centered Medical Home by Blue Cross Blue Shield of Michigan.
Join us on Facebook at facebook.com/SMIMdoc for updates, articles and fun!
Call us and ask to be added to our email newsletter that comes out every couple weeks!
Telehealth and virtual appointments are still available.
Nutritional services are also available with Nanette Cameron, RDN. Don't forget to ask us for a $25 gift certificate for trying dietary services with Nanette the first time for patients who have insurance coverage!
Feel free to click on the categories and keywords below to find more content as we add more to the website!