We believe that children are our future……in medicine!  We recently posted a quiz on our Trivia Tuesday on Facebook that was geared towards kids and that got us thinking.  The next generation of doctors will change the world as modern medicine continues to advance and for some the idea of becoming a doctor starts as a dream at a young age.  Some folks just know they want to be one.  We need great doctors so we found 5 fantastic articles for you with tips on what to teach your children, how to encourage them along with some pros and cons of the profession for you to ponder!  We actually are planning a piece soon with our own Dr. Goldberg to discuss his experience and journey to becoming a doctor himself!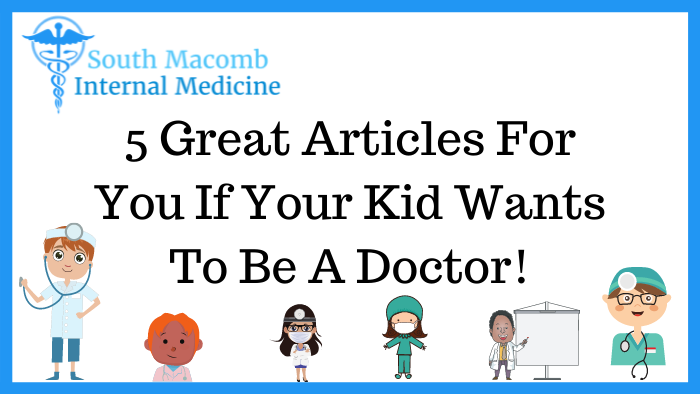 5 Great Articles For You If Your Kid Wants To Be A Doctor!
***************************************************************************************************************************
South Macomb Internal Medicine
28401 Hoover Rd.  Warren, Michigan 48093
Phone: (586) 276-7530
South Macomb Internal Medicine has been designated a Patient Centered Medical Home by Blue Cross Blue Shield of Michigan.
Join us on Facebook at facebook.com/SMIMdoc for updates, articles and fun!
Call us and ask to be added to our email newsletter that comes out every couple weeks!
Telehealth and virtual appointments are still available.
Nutritional services are also available with Nanette Cameron, RDN. Don't forget to ask us for a $25 gift certificate along with a copy of Nanette Cameron's cookbook The Perfect Day for trying dietary services with Nanette the first time for patients who have insurance coverage!
Feel free to click on the categories and keywords below to find more content as we add more to the website!