January 8th, 2021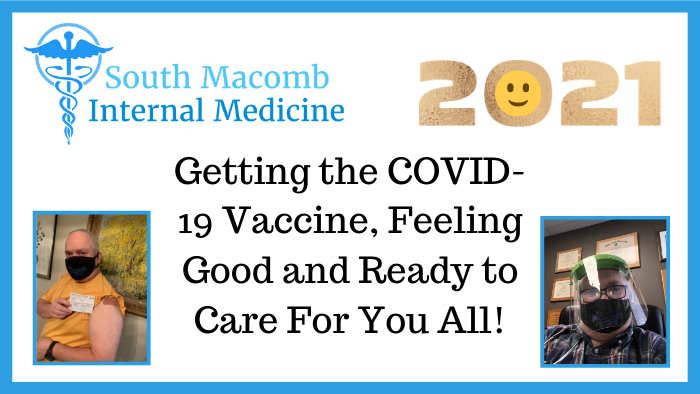 We wanted to check in with an update to let you know as of this writing that Dr. Goldberg is two weeks and two days out from his first COVID-19 vaccine shot and he's doing great!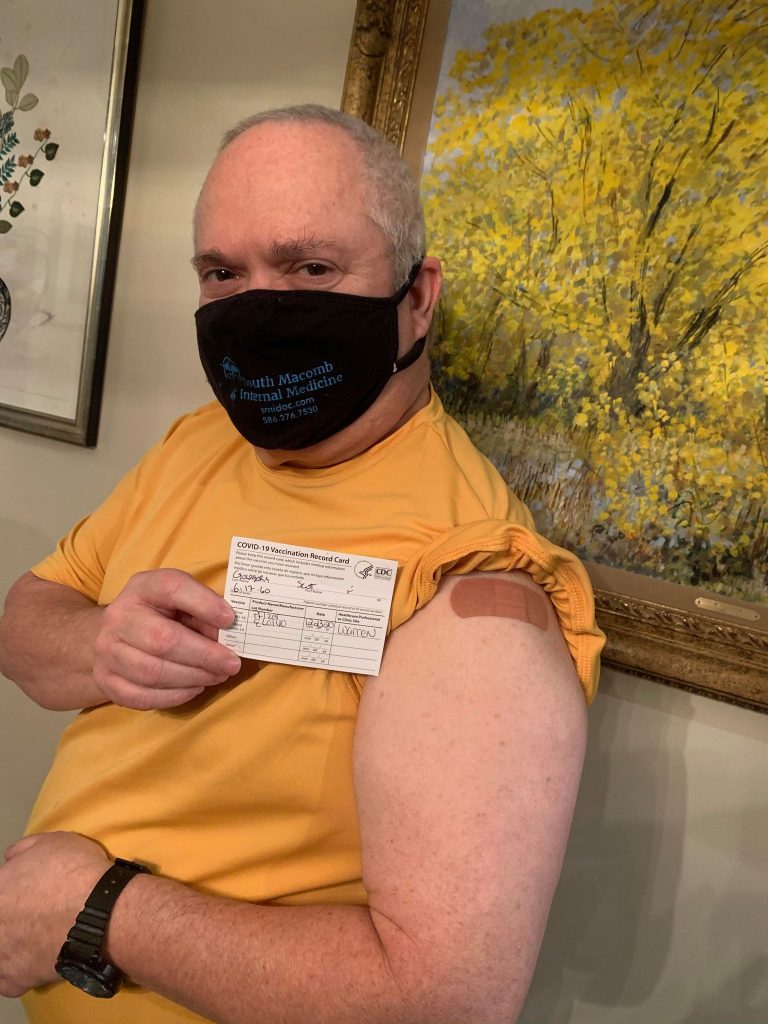 That's our guy!!!.
He had soreness in his left arm for one day which is actually a good thing.  A little soreness shows that the vaccine caused an inflammatory reaction – and that it's working.  Otherwise he has been doing very well, and his second and final shot is next Wednesday!
We're all getting the COVID-19 Vaccine!
Additionally Ascension sent an email that ALL associates and their staff can now come in for vaccines and so all of our South Macomb Internal Medicine Staff have been invited to get vaccinated!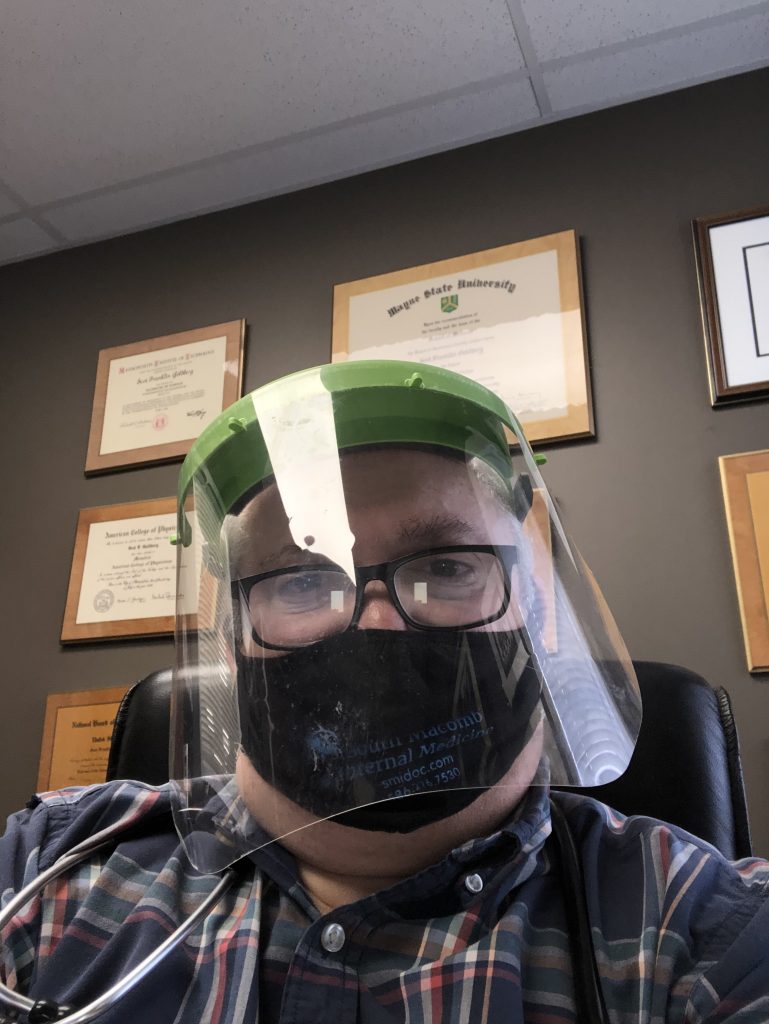 We're back OPEN and fully operational at the office – ready to serve and ready to care for you!  Better days ahead.  Everyone stay safe, masked, social distanced and well!
Stay tuned for updates and we'll see you soon!
***************************************************************************************************************************
South Macomb Internal Medicine
28401 Hoover Rd.  Warren, Michigan 48093
Phone: (586) 276-7530
South Macomb Internal Medicine has been designated a Patient Centered Medical Home by Blue Cross Blue Shield of Michigan.
Join us on Facebook at facebook.com/SMIMdoc for updates, articles and fun!
Call us and ask to be added to our email newsletter that comes out every couple weeks!
Telehealth and virtual appointments are still available as well as nutritional services with Nanette Cameron, RDN. Don't forget to ask us for a $25 gift certificate along with a copy of Nanette Cameron's cookbook The Perfect Day for trying dietary services with Nanette the first time for patients who have insurance coverage! Nanette is also available virtually!
Feel free to click on the categories and keywords below to find more content as we add more to the website!